iMedia Audiences has taken all our digital expertise to meet the demands of top niche and volume advertisers and applied it in a cost effective way for local and regional businesses. We call them 'CORE DIGITAL' because they are digital products that every business needs. We have 3 simple packages listed above: Digital Foundations, Digital Growth, and Digital Growth II. The key aspect of online advertising is to make sure you are getting more value out of your online advertising that you are spending. Value could be getting new customers or it could be saving you time so you can do more work.
Many small businesses don't advertise because they don't have the time to figure it out AND they don't want to waste money trying to figure it out. Our local market experts take the guessing out of digital advertising. We do what we know makes sense to you and to us.
Number 1: make sure your customers can find you online.
Number 2: make sure prospective customers looking for your services can find you.
Number 3: make sure your prospective customers choose you over your competitor.
For core digital options like Social Posting, Reputation Management, Google for Small Biz, Listings, SEO/SEM, Paid Social, and Web Development see our CORE DIGITAL AD PRODUCTS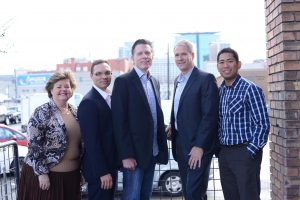 Store