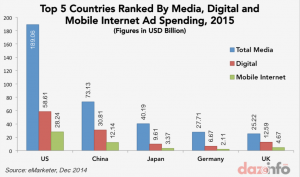 With online advertising becoming the more and more proffered spending for marketers around the world, iMedia offers publishers and handcrafted strategies to keep you from wasting your budget.
Our media professionals navigate the sea of demographics and publishers that make up the online ad space.
Reach out to us today, we'll help you reach your audience.
http://www.marketing-interactive.com/online-advertising-to-account-for-44-6-of-global-ad-spend/
This article will tell you about the 44.6% of ad spending going online.