Media

When you work with iMA, you partner with a team of experts with years of experience helping media companies monetize impressions, data, content, video, and unique digital ad inventory.  We offer premium media ad sales and ad operations to build brands, drive revenue, optimize ad operations and provide end to end managed services.  We primarily help media companies implement digital advertising around sales and ad operations to drive direct ad sales and programmatic direct.  We also help them develop digital products that they can offer their advertisers.  We can offer dedicated staff and tech resources to provide end to end ad serving, trafficking, programmatic ad optimization, and full service ad operations management.  Not only, can we enable audience extension and retargeting so websites can expand their impressions and reach across the exchanges, we can help them sell it and train their team to sell it.
No other media partners can offer full ad revenue and sales support the way we can.   For sites that have over 100 million impressions a year we can offer them our fully managed ad operations services and our direct ad sales with dedicated US based direct sales staff.  This is fully transparent with a dedicated staff that acts as if we are your own in-house team.
Direct Sales/In-direct Sales
GAM (Google Ad Manager) Seat – Migration & Support
Managed Services (Ad Ops)
Programmatic Sales and Optimization efforts
For smaller publishers we can still offer some of the above services.  iMA can almost always efficiently monetize 100% of a site's advertising inventory; image banners, video/pre-roll, rich media, emails, newsletters, co-registration, custom placement, podcasts, more.  Sites can apply to join us by signing up here.
We can manage all aspects of ad revenue–from direct sales and networks to yield management, ad operations, and even billing. We report collective advertiser feedback to our publishers to help advertisers scale across multiple media properties and optimize programs in order to build win/win relationships.
 Partner Sites and Media Companies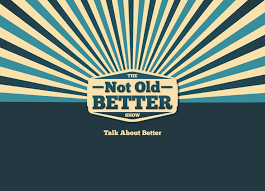 Solutions & Services
• Sales representation & development
• Audience Extension/Retargeting/Custom or Vertical Audience Development (DSP/SSP Display, Video, Content, Native, Social)
• Full Ad Operations Ad Trafficking
• Ad Tech and Development
• Vertical Network Build-out
• Email Monetization and Management Solutions
• Platform and Data Monetization Services
• Sales Consulting and Development Training
• Yield Optimization and Management
• Full Stack Social and Digital Marketing Analytics
Niche Sites and Media Companies
We offer premium media ad sales and ad operations to build brands, drive revenue, optimize ad operations and provide cost effective managed services.  Publishers are able to join our network and start monetizing their display ads immediately. We can provide 100% fill and manage all your advertising revenue or we can simply compete with your other networks/affiliates to earn your impressions.
For larger, 5 million+ unique users/month publishers who have a commitment to created and executing compelling ad campaigns and desire to fully utilize a national sales team, please contact us.
If you feel your site is part of a "Niche Verticals" we could be a perfect fit:
Current Niches
News
Pre-roll video
Boomers 50+
Matures
Millennials
College Students
Higher Ed
Prospective College Students/Parents
Faith/Sunday School Audiences
Genealogist
Reunion Planners
Dog/Pet Owners
World and U.S. Travelers
Marketing Professionals